Paysafecard Casinos

The PaySafeCard payment is an electronic money transfer service that offers a practical alternative to the conventional wire bank transfers, credit cards, and virtual wallets. The transaction option has gained popularity among online gamblers, especially for the anonymity that it affords users. If you prefer to keep your online gambling private, without a paper trail, this online money transfer service is a suitable one. The company has increased its partnerships over time, and that means that more casinos offer the service for deposits.
The enterprise that runs the service is listed on the LSE and is regulated by the FCA, which says something for its reputation. Licensing and regulation mean that a financial institution has to play by specific laws and a code of conduct, which is essential for any money transfer service. The platform has several options for customers. There is the PaySafeCard MasterCard, which unlike the conventional credit card, is not connected to a bank account. You get the advantages of a prepaid card without the common hassles of maintaining an account. The direct deposit and cash option are available as well.
How does it work?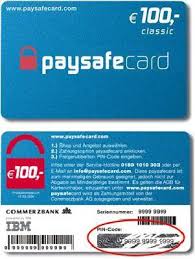 Knowing how a PaySafeCard account works is paramount for any player who intends to use the method for deposits. The service makes the process of funding a playing account uncomplicated. You need a 16-digit code to be able to deposit money into your online mobile casino account. What happens is that you purchase a prepaid card from an outlet, and that comes with a code. With the code, you can now easily deposit the money into your playing account. Just log onto the casino site, pick the payment method, and input the 16-digit code.
The fund transfer is instantaneous. The system deducts the amount you have specified on the casino deposit portal, and the rest stays in the prepaid card. Seeing as you don't have to provide your name or financial information anywhere, this transaction option allows you to keep your identity secret. You only require a username and password to access funds, and that means you must register an account. All the transactions that you make will be recorded here, and you can check them for accountability. You can track payments and ensure that your gambling expenditures don't get out of hand.
Whether you are gambling on desktop or mobile, you can use this service to put funds in your player account. You can purchase the prepaid card from a physical or online outlet. Gamblers can also opt for the direct deposit method, which doesn't require the 16-number code. With this option, you pay money to the sales outlet and the funds are deposited directly into your playing account. Alternatively, you can choose to have the MasterCard option. Customers have the advantage of the PaySafeCard app, which makes it easier to manage your account.
Why use this transfer service?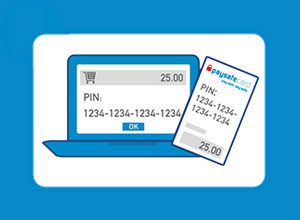 Security is always a big concern when transacting online due to the numerous threats that users face. Identity theft is particularly a common problem for online gamblers. With this prepaid card, you don't have to provide financial data, which addresses many safety issues. Several security measures have been set up by the payment platform to ensure that PaySafeCard sign in credentials are protected.
The payment solution is available in various countries, which is a convenience. It means that US players can buy the card from any sales outlets around the world. Even when you are abroad, you can't top up your playing account. From Canada to the UK to Austria, you can take advantage of the convenience of this service from wherever you are. Always confirm if the payment method is allowed in a certain region before you can select it.
When you are enjoying online casino games, you can easily overspend without realizing it. Some players end up going over budgets because they forget to keep track of their accounts. With the smartphone app that comes with the payment service, you can change that. You can check the balance, alter the code, and locate sales outlets.
Is this service safe?
You get to protect your PaySafeCard account with a password, so make sure that it is a strong one. Rotating passwords is advisable, particularly if you gamble at multiple sites. An account holder should also make sure that PINs are kept safe. Avoid sending your PIN number on email or sharing it on platforms without proper security protocols. The company makes sure that customers can transact securely by encrypting the platform.
Even when buying the prepaid card from a sales outlet, you are guaranteed sufficient protection. Various security mechanisms have been established to eliminate the risk of hacks, which is a serious problem with electronic transfers. In an effort to educate audiences, the website has a page that offers security tips for users. Read through them before you can start transacting using this mode. The platform teaches customers how to recognize common scams.
How long does it take?
Online players like Electronic transactions because they are fast. When your playing account is running out of funds, and you want to capitalize on a great opportunity such as a jackpot, you need quick money transfer. With this prepaid card, it takes a few seconds for cash to be transferred into your account.
Customer Support
One measure of quality when using a payment method is the customer care that users get. PaySafeCard support is average given the large number of users it caters to. The help page on the platform has a contact form that customers can use to get the assistance they need. Filling the form is simple because it has a subject section and you can also include the message and your email. This method is ideal if your issue isn't urgent because a response can take an hour. The service has pages on multiple social networking sites, which makes reaching the customer care team easier. Alternatively, you can use the PaySafeCard contact number for matters that require immediate attention.
Pros
Transactions are anonymous
Available in many regions and a lot of websites
Easy to use
Cons
Most casinos don't allow withdrawals
A positive balance needs to be used within 12 months
You cannot use it for withdrawals
Is there a welcome bonus when using PaysafeCard?
A few online casinos have welcome bonuses for customers who deposit funds using this payment method. Casinos that collaborate with the financial institutions entice their customers to use the prepaid card.
Frequently Asked Questions (FAQ)
1. How to set up an account?
You only need a username and password, but you must be 18 years or over to buy the prepaid card. After creating the account, find a sales outlet and purchase the prepaid card for the required amount. The cards are available in various denominations. Then, you log into the casino website, go to the deposit section, pick the payment option, and enter the 16-digit code on the card. The purpose of Paysafecard login is to track how much is left on your card.
2. Is it free?
PaySafeCard fees don't exist for users to open an account. When funding a casino playing account, you only have to buy the prepaid card, which is available at sales outlets in various denominations. You can get it in 10, 20, 50, and 100 USD but if a US player wants to transact in another currency, the platform offers several alternatives. There is an account maintenance fee of $3 that is deducted on the 13th of every month. This charge may be one big disadvantage that the prepaid card has compared to some e-wallets.
3.Can I use it at all Online Casinos?
Almost all of the casinos based in the UK accept PaySafeCard payment. A lot of other gambling outfits are currently offering the payment because a fair number of online gamblers like the anonymity provided. The financial institution continues to forge partnerships with web-based casinos, so the list keeps growing. You have to confirm with the casino first if it allows payment via the prepaid card.
4. How much can you deposit?
The least amount that you can deposit in your playing account depends on where you are playing. $10 is the average minimum deposit that most online casinos ask for. Some casinos can ask for more than that though.
5. Are there associated fees for deposits and withdrawals?
You cannot request your casino winnings using this method, which is a huge let-down. For deposits, you will incur a fee when converting USD to another currency. A majority of gambling casinos don't have fees for depositing money with this payment service.
6. Are there any fees for withdrawals and deposits at a PayPal Casino?
Most online casinos don't charge customers fees for funding player accounts. However, a PayPal payment can be charged because it is a commercial transaction. An account holder may have to cough up a fee of 1.3%. Betfair, for example, imposes a 1.5% fee on all deposits made through this platform. Cashing out winnings form an online casino may incur dome charges, depending on the gambling service. The payment platform, however, doesn't have fees for money coming into the account.
7. At which online casinos can you find this payment method?
Whether you prefer Microgaming, Playtech, or NetEnt casino, you will find several where you can use your PaySafeCard account for deposits. Some include:
888 casino
Betway
Come On
BGO
Leo Vegas
Mr. Green
VideoSlots and many more